The Green Party supports all public sector workers. It is unacceptable that that people working in sectors that are the backbone of any country should have to be using food banks, it is almost certainly not something that should be part of a country which is one of the richest in the world. The fact that so many areas of society are having to rely on charity is appalling which means those that are kind enough to donate whatever they can are effectivly paying a tax to the government to support people when they are in need and then they are paying out again to a charity to support the people the government is suppose to support. It just doesn't make sense to be paying twice or even three or four times for goods or a service.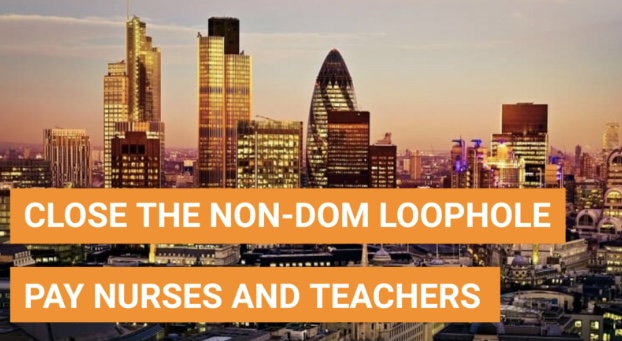 Friend, it's obvious! The Government has agreed to raise the pay of millions of public sector workers, including teachers, junior doctors and NHS staff. [3]
But there's a problem. It's being reported that the £3 billion it will cost to raise public sector pay is coming from existing budgets, which could mean HUGE spending cuts. [4]
The solution? Closing the "non-dom" tax loophole that allows rich foreign nationals who were born overseas but live in the UK to avoid paying tax on all their earnings. Even though there's less than 70,000 of them, it's recently been calculated that closing the loophole would raise £3 billion. [5]
Will you sign the petition demanding the Government close this unfair loophole, and use the money to give millions of public sector workers the pay raise they deserve, without having to cut vital public services?
https://act.38degrees.org.uk/act/close-the-loophole-petition?utm_source=email&utm_medium=email&utm_campaign=blast2023-07-14