North Herts Green Party have held a series of talks about the countryside with other subjects on the horizon.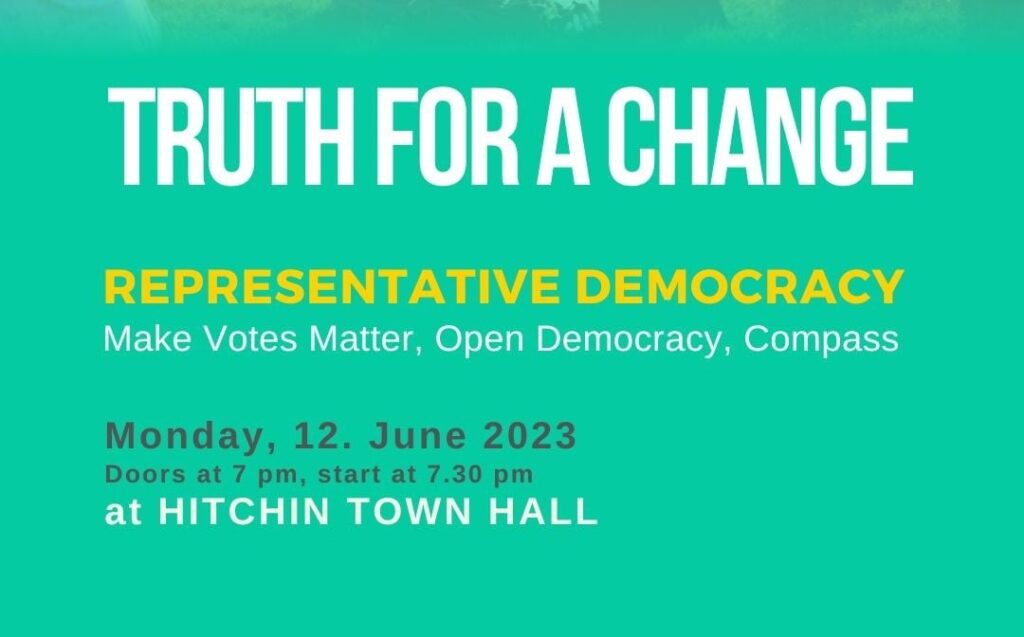 Green Action Talks at Hitchin Town Hall
North Herts and Stevenage Green Party invites you to the latest in our series of Truth for A Change talks, on the question of Representative Democracy: Do we need it? What would it look like?
We will have speakers from 3 organisations: Ian Morley of Make Votes Matter, Shaun Roberts of Unlock Democracy, and Neal Lawson of Compass. The evening's host will be Nate Higgins the Green Party Spokesperson for Democracy and Citizen Engagement, and Councillor for Stratford Olympic Park, London Borough of Newham. All are welcome!
Doors open at 7pm on Monday 12th June, and the event starts at 7.30pm. Venue: Hitchin Town Hall, Brand St., Hitchin SG5 1JE. Refreshments will be available.
Tickets are free. Register your interest here.